4 trap games to watch on the Steelers 2020 schedule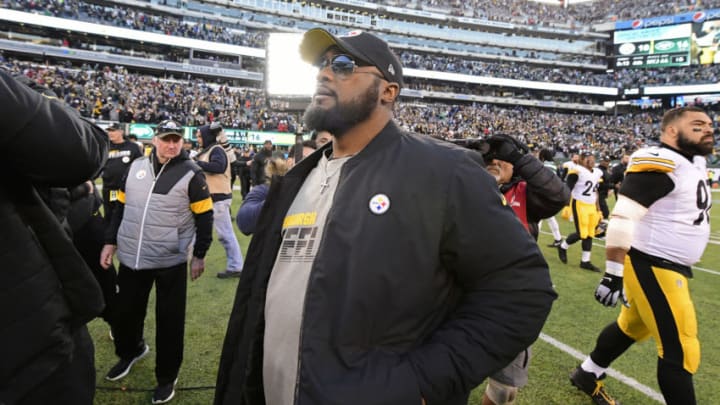 Mike Tomlin of the Pittsburgh Steelers (Photo by Steven Ryan/Getty Images) /
The Pittsburgh Steelers have always been viewed as a successful franchise that looks to contend for a playoff spot annually.
Looming over this past success like a rain cloud is games the Steelers have given up by not coming fully prepared. These can be referred to as "trap" games. These are games where the Steelers are favored to win but do not play to the level of their opponent that week and lose.
We have seen evidence of this happening in the past. In 2018, the Steelers played the Raiders and needed the Victory to make the playoffs. They were favored to win and the Raiders ended with just 4 wins that year, according to Pro Football Reference. Ben Roethlisberger has never played well in Oakland but the talent pool between these two teams was not comparable. One of the more mind-boggling losses of the Tomlin era.
In 2019, the Steelers went to play the stumbling New York Jets at Met Life Stadium. They entered the game with a defense that was on fire and was 2.5 point favorites. Mike Tomlin and his staff failed to draw up a game plan that would get the ball moving downfield. The secondary that afternoon looked caught off-guard with the speed over the top from Robby Anderson and company.
This year, "Big Ben" will be returning from a severe ligament tear in his elbow. We can only hope the Steelers are comfortable with him playing by week 1. Due to the restricted movements this offseason we have no idea what percent he is at on his road to playing again. A slow start to the season or even a few slow weeks of practice for Ben could greatly affect their record.
Here are a few games that could be seen as a trap for the 2020 Pittsburgh Steelers.