Welcome to Still Curtain, the Pittsburgh Steelers news and opinions site brought to you by the FanSided Network. Still Curtain is dedicated to providing top-notch Steelers news, views, and original content. This site also serves as a community for like-minded fans to come together to catch up on the latest news and to discuss their passion.
Meet the Team
Site Expert for StillCurtain.com
Lifelong Steelers fan and with a passion for writing. Aspiring History Teacher who can write a 14 page paper on WWII or a 3 paragraph post on Dan Kreider being the greatest player ever.
I grew up in a very dedicated home of Steelers fans. One of my favorite party tricks is having someone tell me a number. Then I tell them who wears that jersey on the Steelers. I win when you name a number that noone wears.
Aspiring 23 year old writer, now three years in the making looking to balance bias and reality out of Dallas, TX.
I am a contributor for Still Curtain. My interests relating to the Pittsburgh Steelers are the draft, roster management and injury reports. In my free time, when I am not watching the Pittsburgh Steelers, I like to hike, travel and lift weights.
Hello I am Ryan and I am currently a Senior at Penn State in their Journalism program. I have been a big Pittsburgh sports fan my entire life and have been chasing a career in covering sports ever since.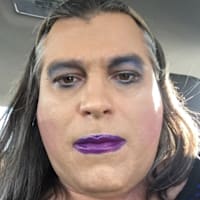 Born In Pittsburgh, PA . Live there for 21 years. Watched Steeler games religiously every Sunday. Attended St. Vincent College, the summer home of the Pittsburgh Steelers. I also have gotten to know a few ex Steelers such as John "Frenchy" Fuqua and Reggie Harrison
I am a 51-year-old Steelers fan, born and raised in Philadelphia, who bleeds Black and Gold. I consider myself to be an educated and objective fan, not only of our team but of the NFL as well.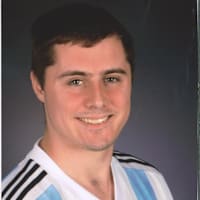 My name is Mike Morris, and I write for Still Curtain and Husker Corner covering the Pittsburgh Steelers and Nebraska Cornhuskers. I'm 25 years old, and I'm working toward a master's degree in Professional Journalism from the University of Nebraska.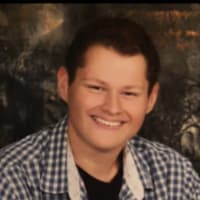 I'm 19 years old, and the biggest sports fan I know. Whenever I have a moment to think freely, sports (predominantly football) is where my mind goes. I can be pretty opinionated, but I do so with facts, not feelings. If I feel strongly enough about a hot take, I'll have you believing it too.
I am a lifelong Steelers fan that makes regular trips from Virginia to Pittsburgh for games. I grew up playing football and being exposed to many sides of the game. I grew up watching my Dad broadcast local High Schools games on the radio and coach receivers for my high school. These experiences have led me to this point. I strive to put out authentic content based off my view on the game of football. Please feel free to leave me any feedback!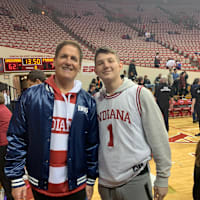 Born and raised die-hard Steelers fan. Student at IU studying Sports Marketing and Management.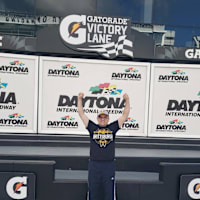 Bred a Steeler fan, but respect all teams and other sports. Interests include MLB, NBA, NASCAR, NHL, little bit of PGA, WWE
I am a 26 year old sports fanatic. I can talk sports 24/7 if I found someone crazy enough to do it with me. I am very passionate about baseball and football. I love my teams and I love discussing them with fellow fans. Follow me on twitter!
Write for Us
We aren't called FanSided for nothing. Our network of sports, entertainment and lifestyle sites are powered by fans that want to cover their passions! Whether you are just looking to get your start in online media or you want to contribute to your favorite site as a hobby, FanSided wants to hear from you.
Whatever your goal, FanSided can help your voice be heard. If you are interested in writing for any of our sites, please be sure to check out our openings page and submit a proposal.
About FanSided
The idea of FanSided was born in 2007, when two brothers felt that their favorite team, the Kansas City Chiefs, was being under-covered by the mainstream media. Taking matters into their own hands, they launched Arrowhead Addict, a move that would spawn the creation of FanSided in 2009, a network of over 300+ fan-powered unique sports, entertainment and lifestyle sites dedicated to team-specific, sport-specific, genre-specific, and fanbase-specific coverage.
From sports, movies and TV to lifestyle and tech, FanSided has you covered.
Advertise/Contact Us
Let's stay in touch. If you'd like to advertise with us, partner with us or have feedback, please fill out our contact form.
Email us: stillcurtain@fansided.com
Write us: Sportority Inc., 462 7th Avenue, Floor 4, New York, NY 10018
Legal Disclaimer