Sign, Trade, Elevate: 3 moves the Steelers can make in the last week of the trade deadline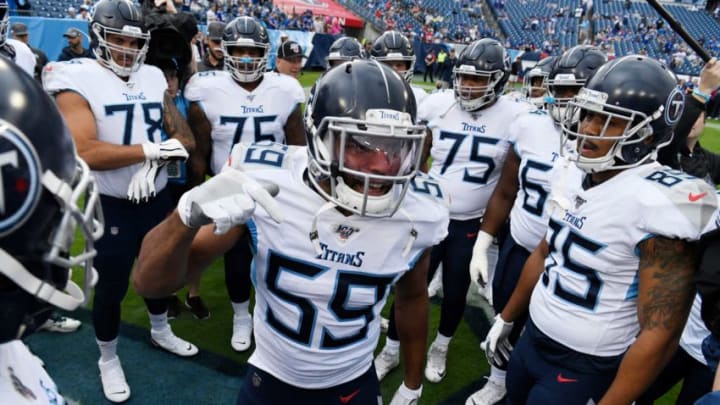 Tennessee Titans inside linebacker Wesley Woodyard (59) /
Washington Football Team linebacker Cole Holcomb (55) (Photo Credit: Kevin Jairaj-USA TODAY Sports) /
Trade: LB Cole Holcomb
From one linebacker to another, we flip to the NFC East & head towards Landover, Maryland, home of the Washington Football Team. Although their team & division as a whole is atrocious, WFT front seven is stacked with young talent, specifically second-year LB Cole Holcomb.
The 2019 fifth-round pick is on an emerging level after a solid rookie year that will soon be added as another name to watch for the strength of this defense. Coming off an early knee injury that sidelined him until week six, his presence was immediately re-established. Albeit the competition wasn't great, Holcomb created problems against the New York Giants & Dallas Cowboys, tallying nine tackles, 2 QB hits, one sack, 1 TFL, one pass deflection & one interception.
A solid tackler (10% missed tackle percentage in 2019) that can shed blocks at a high-rate & fits very well against the run; it's his instincts & athleticism that truly excels his game. Decent in coverage, this may be his most significant growing curve as time goes on, but he's comfortable in space as a defender.
Primarily used as the WILL linebacker in Washington, this is a fit that not only could help the rotation now in Pittsburgh but potentially lock the future. The Steelers would never have to worry about Holcomb's cap hit exceeding $1 million until 2022 (1.023) & would have two potentially starting LBs that run a sub 4.5 forty.
Trade possibility: 4th-5th round draft pick