What the Steelers did right in their first loss of the season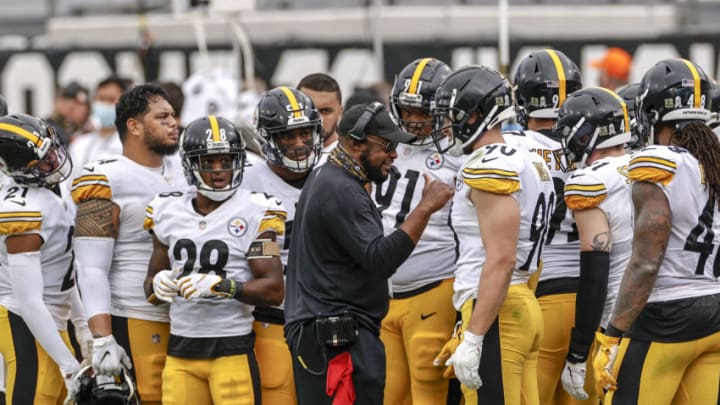 Head coach Mike Tomlin of the Pittsburgh Steelers (Photo by Don Juan Moore/Getty Images) /
Despite their first loss of the 2020 NFL season, Pittsburgh still manages to look promising as a contender.
A Steelers loss hurts. It hurts, even more, when it's the first one of the season. And it's really bad when you were previously 11-0…and the opponent was 4-7…and you were at home. But enough of all that depressing garbage.
The Steelers were obviously going to lose at some point, and it just so happened to be at the hands of the Washington Football Team. It was a competitive loss, headlined by a great defensive play late in the game to help seal the deal. So Washington no doubt deserved this moment in their season, and maybe the Steelers needed this loss as well, as it will hopefully wake them up some for the future.
This is no case of denial or hidden tears when I say that the Steelers still have some aspects of their squad and performance to look upon with pride, even after such a heartbreaking affair. Here is what the Pittsburgh Steelers did right in their first loss of the season.
An Impactful Defensive Presence
The Football Team may have won the game, but they did not do so in a very dominating fashion. Due to the solidity of our defensive front seven, there was not much of a rushing attack to be seen out of Washington's offensive game plan. When you go into the game with a weapon like Antonio Gibson in your backfield, that speaks volumes.
Gibson was unfortunately dealt a severe injury and had to exit the game in the opening quarter of play, but backup running back Peyton Barber still only had 23 yards on 14 carries and a longest run of a whopping 5 yards.
This meant that Alex Smith's passing offense was going to have to keep Washington in the game, and the outcome of the matchup alone tells you that he did just fine. However, the Football Team was still only held to 23 points in total and had to settle for three field goals on some rather promising drives.