New Steelers FanDuel Promo Code: Bet $5, Win $125 Before Offer Ends This Week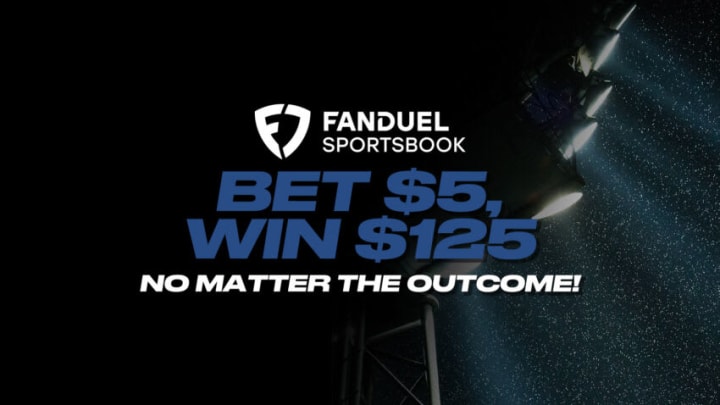 The Steelers nearly pulled off an upset win over the Bengals but should feel good about the performance heading into a matchup with the Colts this week. This is a must-win for Pittsburgh, and FanDuel Sportsbook is celebrating accordingly with a fantastic Thanksgiving Week promo for Steelers fans: Bet $5, Get $125 guaranteed. Here's how it works and what to do, but you need to act quickly because the offer ends this week!
FanDuel Promo Code Pennsylvania
As long as you wager at least $5 on any Steelers vs Colts bet, you'll get $125 in free bets from FanDuel even if you lose! That's a +2500 win, guaranteed.
All you have to do is follow these easy steps and you're good to go:
Verify your identity
Deposit at least $10
Wager $5 (or more) on any Steelers vs. Colts bet
That's all! As long as you've deposited $10 and bet at least $5, you'll get $125 in free bets credited to your account.
It doesn't matter if you win or lose your bet, that $125 is yours to use as you please.
If you win your bet, you'll get those winnings in addition to $125 in free bets. If you lose your bet, you'll still get the free $125.
You must be a new FanDuel user to claim this great offer and it won't last – sign up for FanDuel today to get $125 whether you win or lose!
DraftKings Promo Code Pennsylvania
DraftKings has an incredible offer for Steelers fans too: Bet $5, Get $150 if the Steelers beat the Colts! Yeah, that's +3000 odds for a bet that currently sits at +125.
Just use this link to sign up for DraftKings, complete the identity verification, and deposit $5 or more.
Bet that $5 on the Steelers moneyline to beat the Colts and you'll get $150 in free bets if Pittsburgh wins the game.
This offer is valid for any NFL Week 12 moneyline bet, so you could back the Steelers as underdogs or look at a large favorite like the Chiefs. Either way, the promo works all the same.
Remember that it must be a moneyline bet, not a spread pick, to qualify for the promo.
You also must be a new DraftKings user – sign up for DraftKings now to get one step closer to a massive win this week!
BetMGM Pennsylvania
BetMGM is joining the fun with a risk-free $1,000 bet. You can bet on any game you want, and that free wager only takes a couple of clicks to claim.
Just sign up for BetMGM with this link, complete the identity verification, and make a deposit of $10 or more.
Your next wager of up to $1,000 will then be refunded in free bets if you lose. It's risk-free with no further action from your end.
You have to be a new BetMGM user to get your $1,000 risk-free bet. Sign up for BetMGM today to secure a risk-free bet of up to $1,000.
Between these three sportsbooks, you've got $275 in free bets PLUS a risk-free bet of up to $1,000 waiting for you. Don't be the only Steelers fan to miss out on this tremendous opportunity and sign up for all three sportsbooks now.
Game odds refresh periodically and are subject to change.